Brand Information
American University of Phnom Penh (AUPP) Is one of the most prestigious universities in Cambodia with a vision to be the center of academic excellence in the nation. No other University offers the unique combination of academic excellence, access, commitment to the human resources development in Cambodia like AUPP.
The AUPP brand is our most valuable asset and defines who we are and what we do, and as a leading university, it is imperative we convey a consistent, high-quality image.
This brand guide help ensure all parts of the university are working together to communicate with a unified image and voice. Keeping our diverse Audience and dynamic environment in mind, it is increasingly important to Express a single, compelling voice in everything we do.
Do Nots
To maintain recognizability and consistency within the brand, the AUPP logo cannot be altered in any way.
The university logo is an important part of AUPP's identity as an organization. Our logo lets us stand out from our competitors and helps the public put their trust in our brand. That is why AUPP strongly discourages departments, student clubs, programs, and academic centers of the university from creating and displaying un-approved logos or logos that utilize or alter the AUPP main university logo. Doing so will confuse the public and weaken our overall brand.
Do not use or alter the AUPP university logo as part of a separate logo or graphic design for a club, department, program, committee or academic center at AUPP.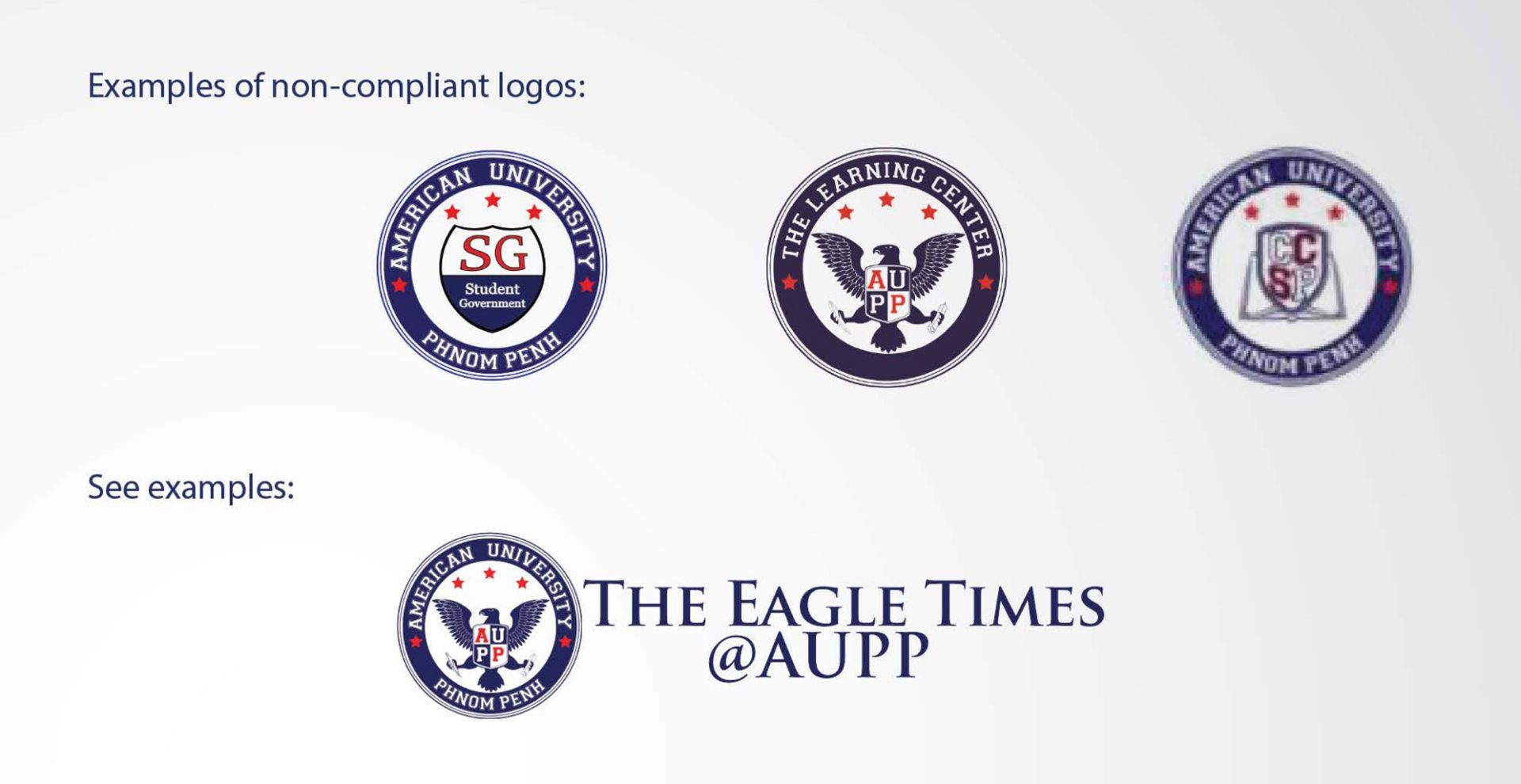 Logos